A Great Ricotta Pound Cake Recipe
One of the more delicious things we make here around the house is ricotta pound cake.
It is our house, so you know, we can crisp the edges. Would never "over cook" this for sale, but at home? Scrumptious.
Goes great with a glass of cold milk so I'm told (I don't touch the stuff without coffee).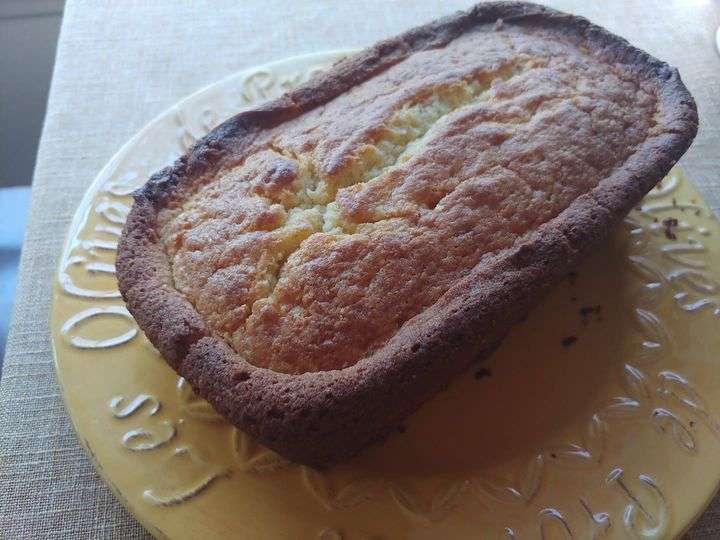 It's not called pound cake because you gain pounds when you eat it. It's because in the old days, the rule of thumb for the recipe was a pound of butter, pound of sugar, pound of flour, pound of eggs. This is not quite that….
Ricotta Pound Cake Recipe
Combine 1 1/2 sticks of softened butter with 1 1/2 cups of sugar and 1 1/2 cups of ricotta. Once mixed, add 3 eggs and 1 tsp vanilla. Mix in 1 1/2 cups of flour and 2 1/2 tsps of baking powder. Add 1 tsp of salt. Once this thick mixture is combined, place in butter-greased loaf pan, preferably glass or ceramic. Bake at 350 degrees for about 65 minutes. Very brown edges are correct!
I found the original recipe somewhere a long time ago – I have no idea where. I've modified it so much that it is kind of ours now. If I find the original I'll post it as well.
Here is a link to another version we like Alexandra's Lemon Pound Cake.